Are you are a big fan of blackjack games? If yes, this article is practically tailored to you because we are outlining the best blackjack games that every blackjack player wants to try their skills and luck on.
Let's get on the horse.
Atlantic City Blackjack Gold (99.65% RTP by Microgaming)
Developed by Microgaming, Alantic City Blackjack has a lot of intuitive gaming experience and features to offer new and returning players.
This instant blackjack game comes with one of the most player-friendly rules we come across. Plus, it does not rely on side bets or special features before you can have a decent gaming experience.
With 99.65% RTP at player's disposal, this is inarguably one of the best online instant blackjack games you don't want to pass on.
Vegas Downtown Blackjack (99.62% RTP by Microgaming)
If you want the Vegas experience irrespective of where you are, this is a game you'll undoubtedly want to try out.
It is yet another outstanding game developed by Microgaming, where you have the Vegas treatment right on your palm.
Vegas Downtown Blackjack is more like the typical traditional blackjack, where players have to use two 42-card decks with wagering 3:2 for a hand. The rules are simple and not steep and also offer an incredible 99.62% RTP.
Double Exposure Blackjack (99.33% RTP by NetEnt)
Double Exposure Blackjack is perhaps one of the most popular blackjack games available online to players. The unique feature of this game is that you're allowed to see the dealer's cards.
It gives players an edge advantage to reduce their risk of loss and an excellent opportunity to win. The drawback is that the payout is reduced to 1:1 instead of the normal 3:2 offered in other traditional blackjack.
In a nutshell, you minimize the risks but also losses certain advantages offered on traditional blackjack.
Perfect Pairs Blackjack (99.51% RTP by FELT Gaming)
Well, if you're confident you have luck on your side, and then you should find Perfect Pairs Blackjack quite appealing.
Perfect Pairs Blackjack does not follow the same bet sequence as the others. Players can place a side wager alongside their usual bet. The two cards you get on the draw determine if you've won a nice payout or loss.
In the game, a same-suit pair, colored pair, or even a pair will offer players rewards of 25:1, 12:1, and 6:1, respectively. When it comes to Perfect Pairs Blackjack, all you mostly need is luck and not expertise.
Single Deck Blackjack [99.59% by NetEnt]
Single Deck Blackjack is one of the most bet-friendly blackjack games developed by NetEnt. Many blackjack games' drawback is that most of them feature between six or more decks in the shoe.
It makes the game quite competitive, giving the casino an upper hand, while players have lower chances of making strategic moves.
But this is not the same with Single Deck Blackjack because it offers only 52 cards in the shoe. It gives players a 60:40 chance with the casino, allowing them to calculate odds alongside many cards 52 cards in the shoe.
21+3 Blackjack [99.51% RTP by FELT Gaming]
If you like poker and blackjack, you might as well enjoy the mix made available on 21+3 blackjack. All bettors need is use their card and the dealer's up card to hustle up some extra payout.
In a 21+3 bet, you take your hand and the dealer's upcard to make a poker combination. You can qualify using a flush with a payout of 5:1. If you are lucky and managed to get your hands on three-of -a kind, you will be rewarded with a payout of 100:1.
21+3 bet is quite similar to Perfect Pairs Blackjack because both depend on luck and not skill.
Pontoon [99.4% RTP by Playtech]
Pontoon Blackjack is perhaps the most intuitive and instant play blackjack that anyone can play, even for the newbies. In the game, players can pick up to 15 cards or more.
During the game, the rule is straightforward. Players have to pick just 5 cards that are not the same to win. But, if you have a bust (similar cards), you will lose the bet. Most traditional blackjack gives a payout of 3:2.
But, Pontoon by Playtech isn't so steep. It offers a 2:1 has payout to winners. This higher margin allows players to make some cool cash off their wagers.
21 Duel Blackjack [99.38% RTP by Playtech]
This game was set up by industry leader Playtech as a traditional blackjack game that offers a diverse betting limit with intuitive gameplay features. Players will get to enjoy a combo of poker and blackjack features.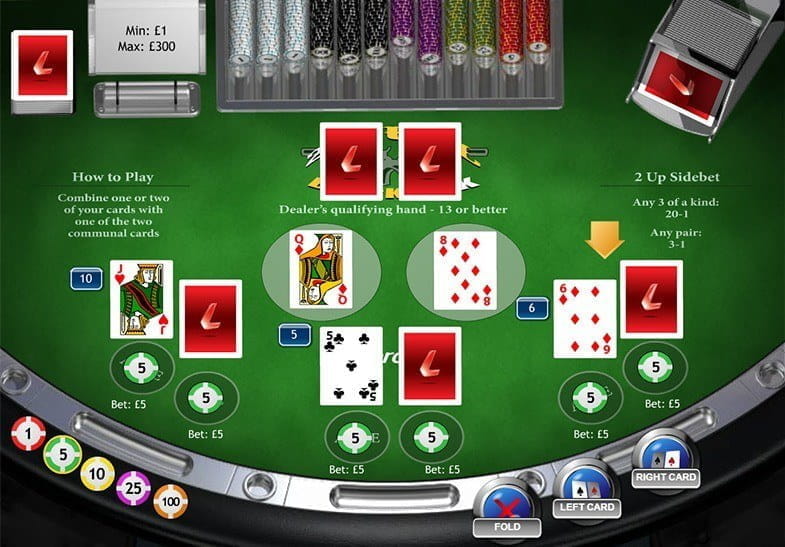 The gameplay is straightforward. You get to place a bet with a dealt two cards – one of them facing up and the other down. On the other hand, the dealer will provide two communal cards to make the best combination.
Players can decide to pike one communal card or fold their hands to lose the wager. If you want to increase your payout, 21 Duel Blackjack also offers side bet options. The cashout for a pair is 3:1, while if you're lucky enough to get Three-of-a-kind, if are rewarded with 20:1 payout.
Blackjack Surrender [99.66% RTP by Playtech]
Blackjack Surrender is a game that allows players to mitigate losses against the dealer. As the name entails, you are allowed to surrender and take back half of your wager, losing the other half to the dealer.
Players will also be offered insurance before the surrender options pop up. Nevertheless, this is regarded as a wrong move because the odds will be against you.
With the surrender option, players will play for a longer time alongside a good RTP value of 99.66%.
Benefits of Instant Blackjack Games
You can play on mobile devices
Available 24/7
No hurdles on slow internet connections
Drawbacks
Instant Blackjack Games
You can't count cards
Old Games becomes relatively unavailable